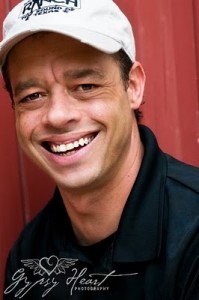 Kevin McCoy Mornings 6-10
Kevin began his radio career in 1992 at KYNG/KNBT New Braunfels as a mid-day country show host and moved to Dallas in1996,
 Kevin went to work with Radio Disney as a show producer and he worked his way up to National Projects Manager. At Disney, Kevin was responsible for executing live national broadcasts including The Academy Awards, Super Bowl XXXIII, and several Disney movie premiers such as Tarzan and A Bugs Life.
 During his time with Disney, Kevin also worked on a side career as a voice talent and producer of radio commercials. His voice has been featured on several national (award-winning) radio commercials and jingles. He has worked extensively with ABC Radio Network as a voiceover talent and producer for several of their formats heard around the world including Armed Forces Network.
 Kevin has also worked in Dallas radio as a host at KYNG Young Country. In April of 1999, Kevin was hired as a talk host on America's premier sports radio station, Sports Radio 1310 The Ticket Dallas. In 2003 Kevin was hired to do an afternoon drive show on Fox Sports Radio 1190 Dallas. In 2005 Kevin Joined ABC Radio Network's Real Country where his Classic Country show was heard on 160 markets across the United States.
Kevin joined The KFWR Fort Worth 95.9 The Ranch team in December of 2006, as Program Director and Midday Host.
 Kevin now resides in Rockport with is two sons and is the Program Director and morning Host on Classic Rock 1045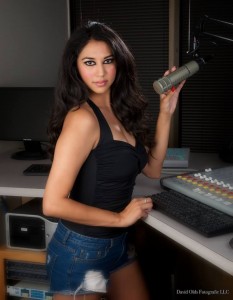 Victoria 6am-3pm
victoria@convergentcc.com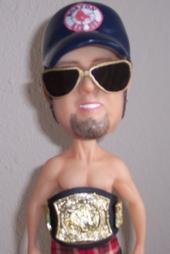 Ben Afternoons 3-7
Alice Cooper Nights 7-12

Alice Cooper pioneered a grandly theatrical brand of hard rock that was designed to shock. Drawing equally from horror movies, vaudeville, and garage rock, the group created a stage show that featured electric chairs, guillotines, fake blood and boa constrictors. He continues to tour regularly, performing shows worldwide with the dark and horror-themed theatrics that he's best known for.
With a schedule that includes six months each year on the road, Alice Cooper brings his own brand of rock psycho-drama to fans both old and new, enjoying it as much as the audience does. Known as the architect of shock-rock, Cooper (in both the original Alice Cooper band and as a solo artist) has rattled the cages and undermined the authority of generations of guardians of the status quo, continuing to surprise fans and exude danger at every turn, like a great horror movie, even in an era where CNN can present real life shocking images.